Bitcoin is a digital currency that has garnered mass appeal.  There is just nothing like it.  It is the gold standard of crypto, and the world is trying to figure out what it is, and how to get involved. 
Cryptocurrency
has brought a lot of interest and also a lot of questions.  One of the most common included a Bitcoin wallet. What is the best Bitcoin wallet for your use in Australia and the world?  Where should you lay your trust once you make a purchase and get involved?
The Best Bitcoin Wallet Advantages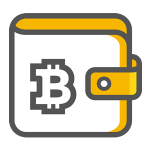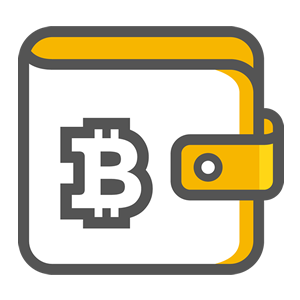 A lot of advantages exist from acquiring a Bitcoin wallet.  First and foremost it is important to note that a Bitcoin wallet is entirely free.  It does not cost anything to get a wallet, so any site that charges you to open one up, should not be one you are involved. Bitcoin gives you the ability to buy digital currency and store it in an electronic wallet.  You can then send and receive it all over the world.  There are no issues regarding crossing borders, worrying about bank holidays, or any other limitations.  You are in control of your Bitcoins, whether it is a fraction of a coin or multiple coins, in your digital wallet. You can also invest Bitcoin in order to get a return on your investment. Think of a Bitcoin wallet as having a savings account with a virtual financial institution.  There are no brick and mortar locations to take out or deposit the currency physically.  You have purchased a Bitcoin, mining from the network complete, and the purpose of the wallet is to keep it as secure as possible.
Maintain Control with a Bitcoin Wallet
Beyond the security and the ability to do transactions whenever it comes down to control.  Users need to be in control of all transactions as they are also responsible for keeping Bitcoin safe.  With a quality wallet, you are freeing yourself of even tying personal information to your transactions.
Choosing the Ideal Bitcoin Wallet
Which is going to be the best Bitcoin wallet for you to choose?  You need to figure out what is going to be most important to you, being aware of many factors that exist in the wallet space.  Fees, the ability to go mobile, shop online, transact securely, all have to be taken into account as the wallet begins to be set up.
Currency Options
There are more cryptocurrencies than just Bitcoin.  Litecoin exists and continues to make significant gains, as does Dogecoin.  You do not want to commit to just one currency.  You need to be able to trade in and out of multiple currencies to take advantage of the swings and get involved in those that you feel most confident about!  Choose the best Bitcoin wallet that gives you variation in the crypto options that are out there.
Low Fees
Fees are one of the most important things to take note of when looking for the best Bitcoin wallet.  You need to be able to do transactions with as minimal fees as possible.  So many Bitcoin wallets will allow you to do transactions, but take a high percentage in the form of a fee when you do so.  Anyone who is familiar with the stock market and fees for trades is going to be familiar with a topic like this.  CoinSpot is one of the top sites in Australia in this space, offering the ability to send coins with little fees.
Mobility
Mobility is also essential due to the rapid pace of change when you are talking about Bitcoin.  Anyone who has paid attention to cryptocurrencies in 2017 and beyond knows that the fluctuations in the price point are always moving.  You need to be able to make trade transactions in an instant, whether you are home or out and about. A mobile Bitcoin wallet also allows you to utilize the currency to shop directly from the mobile phone.  Have you ever seen Apple Pay in action?  The best Bitcoin wallet enables you to transact with your cryptocurrency in the same way!
Easy Trades
Many are in the cryptocurrency game to turn a profit.  So many digital currencies exist.  CoinSpot alone offers Bitcoin, Litecoin, and Dogecoin.  You want to be able to make transactions in more than just Bitcoin, trading in and out to turn a profit.  Easy trading that is also secure should be top of mind as you hunt down the best Bitcoin wallet.  The user interface, both desktop, and mobile, from CoinSpot, is unmatched in Australia and abroad.
Security, Security, Security
Do not understate how important security is when talking about the best Bitcoin wallet.  You need to be able to save your coins.  It is all about keeping them safe and free from the ability of hackers to get a hold of them.  CoinsSpot does fantastic work in the security space to keep all of your coins saved, shielded from anyone that is attempting to get a hold of them.  If you are in a wallet that does not feature top security, you are exposing yourself to extreme risk. The cryptocurrency space continues to explode, and it is time for everyone to jump in!  CoinSpot has carved out a place in the market as the best Bitcoin wallet for Australia.  It has everything you could want with low fees, security, cryptocurrency options, and more.  See the value in a quality Bitcoin wallet and get involved with cryptocurrencies.  Find a secure, trustworthy wallet with CoinSpot! This
Bitcoin Blog
is here to help you learn more about Bitcoin and Cryptocurrency!